Tektura Wallcoverings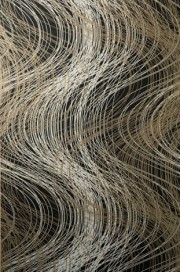 ECO : Eco wallcoverings from Tektura are new, and have been awarded the IGI's 'E'-mark for quality and sustainability. But there's no compromise on design. The Eco range includes dramatic large-scale prints and retro-inspired geometrics; and is suitable for hospitality, commercial and residential interiors. The neutral colour palette focuses on black, cream, white, silver and gold.
Eco is made of natural fibres, and printed using water-based inks. They contain no heavy metals or PVC. No brominated fire retardants are used, and all Eco designs can be recycled as energy at combustion.

Eco is wipeable, and available in rolls 53cm x 10m. Samples and catalogues on request.





Made in Scotland
Phone: 0141 248 9888
Fax: 0141 248 9124
Email: enquiries@tekturaonline.com
Website: http://www.tekturaonline.com
Address: The Skyhouse
18 Elliot Place
GLASGOW G3 8EP
Other products from Tektura Wallcoverings

Tektura Wallcovering
VIZCAYA - A deep embossed leather effect, Tektura's Vizcaya is available in 12 colours, including gold, silver, chalk white, Persian red, Moroccan blue, faded rose and more. Vizcaya is a...
Back to Cladding