IES Ltd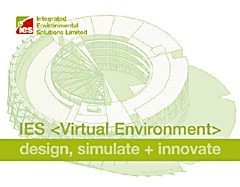 IES LAUNCHES ON-LINE TRAINING FOR ITS 2006 PART L1 AND PART L2 SOFTWARE
Following the highly successful launch of its 2006 Part L software, <VE Compliance>, IES Limited is delighted to announce the availability of associated web based, low cost training courses. Taking the form of live sessions hosted by IES, a range of flexible training courses are now available for all levels of experience.
Phone: 0141 945 8500
Email: training@iesve.com
Website: http://www.iesve.com
Address: Helix Building
Kelvin Campus
West of Scotland Science Park GLASGOW G20 0SP
Other products from IES Ltd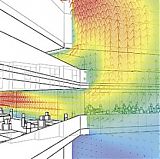 OPW HQ CASE STUDY Brought in on a consultancy basis at the earliest stages of the design process IES Limited has worked closely with the Irish Office of Public Works (OPW) on the sustainable...
Back to Software