Aquila Design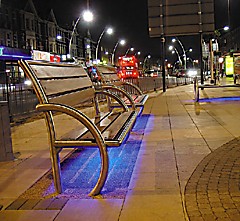 AQUILA SUPPLIES UNIQUE SEATS AND LIGHTING FOR GANTS HILL
Gants Hill forms an important major route intersection through the London Borough of Redbridge, linking North/South and East/West. Decorative steel benches with LED lighting were chosen for the area. Part of the objective was to design a contemporary and unique lighting system for both the pedestrian and vehicular users.
Phone: 0870 240 6917
Website: http://www.aquiladesign.co.uk
Address: Unit A
Hamilton Close
Houndmills
Basingstoke HAMPSHIRE RG21 6YT
Other products from Aquila Design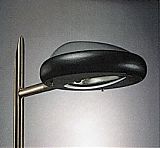 THE NEW CITO FROM AQUILA DESIGN Aerodynamic, stylish and durable. The new Cito from Aquila Design is a simple but elegant design that speaks for itself. Designed to meet the needs of...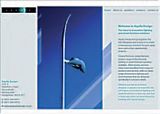 AQUILA DESIGN'S NEW WEBSITE Visit the new Aquila Design website at www. aquiladesign.co.uk Whether you are an architect, designer or planner we hope this site will inspire you to...
Back to Lighting