Gradus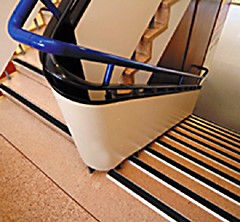 GRADUS STEPS UP FOR PETERBOROUGH COLLEGE
Gradus Accessories stair edgings have been installed into Peterborough Regional College as part of a £600k refurbishment, to improve oth the teaching and learning environment. The largescale renovation project involved the installation of a new hand railing system, ramps and stair edgings throughout the whole campus, allowing the college to meet their duties under the DDA and provide an inclusive environment for all users.
Phone: 01625 428 922
Fax: 01625 433 949
Email: imail@gradusworld.com
Website: http://www.gradusworld.com
Address: Park Green
Macclesfield
CHESHIRE SK11 7LZ
Other products from Gradus Lighting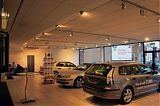 GRADUS LIGHTS UP SHOWROOM FOR SAAB REFURBISHMENT A contemporary lighting scheme, designed and installed by Gradus Lighting, has helped transform Saab showroom in Gloucester. Gradus was asked...
Back to Stair Edgings