Schuco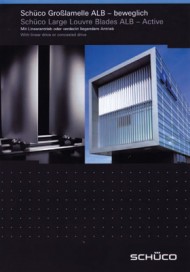 SCHÜCO ISSUES NEW SOLAR SHADING LITERATURE

Designed for protection against overheating, to optimise natural light and to increase comfort, Schüco Large Louvre Blades ALB include both active and passive systems. The active models use either linear motor drives or concealed motor drives, with blade sizes from 150 mm to 470 mm. There is a choice of elliptical profiles, slimline needle blades or glass louvre blades. Design benefits include minimal façade gap and full rotation of the louvre blades. Blades may be fitted both horizontally and vertically using a variety of standard or bespoke fixing accessories.
Contact: Marketing Department Tel: 01908 282111
Phone: 01908 282 111
Website: http://www.schueco.com
Address:


Other products from Schuco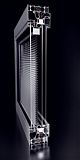 EXCELLENT SOUND REDUCTION WITH THERMAL PERFORMANCE FROM NEW SCHÜCO WINDOW New to Schüco's expanding AWS aluminium window range is the Schüco AWS 105 CC.HI, a specialist...
Back to Energy Controls