Leaderflush Shapland - Designer Range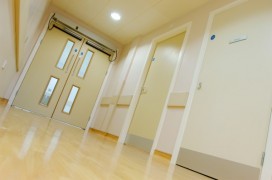 The Designer Range provides architects and specifier's with complete design freedom in flush doors and doorsets. Numerous facing options are available, such as veneer, PVC, paint and metal finishes. Popular options included 4 frame types and 11 vision panel designs – all of which have been fire-tested and certified. Fire resistance includes non-rated, FD30 and FD60 with an infinite variety of sizes (dependent on fire and manufacturing limitations) that can be accommodated.
Product Development
• Sentinel - is an innovative hand and finger protection solution, using a pivoted design with timber elements offering a discreet and aesthetically pleasing solution without compromising on design or certain performance characteristics.
• Hygienilac - is an anti-microbial additive which kills most species of harmful bacteria including C.diff, MRSA, Salmonella and E.coli. With infection control being such a critical factor across all sectors, Leaderflush Shapland now applies this revolutionary coating to all veneered doorsets as standard.
• Hygieniform - is an innovative, anti-microbial facing option which forms part of the Plasform range of doorsets. It incorporates the Hygienilac anti-microbial additive throughout the complete 2mm thickness of the high-impact PVC so that even if the surface is scratched, it still provides protection against harmful bacteria such as C.diff, MRSA, Salmonella and E.coli.
• EnduraCor - A new cost-effective engineered performance core which is durable, versatile and stable. It is the ideal solution for the requirement of extra height and width if required. EnduraCor is also environmentally friendly with all materials FSC accredited.
• Intelliglass - an intelligent glazing system that provides privacy at the flick of a switch. This innovative application uses liquid crystal technology, which enables vision panels to be obscured instantly.
Phone: 01773 530500
Fax: 01773 530040
Email: enquiries@leaderflushshapland.co.uk
Website: http://www.leaderflushshapland.co.uk
Address: Milnhay Road
Langley Mill
NOTTINGHAM NG16 4AZ
Other products from Leaderflush Shapland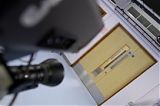 The Extended Performance Range offers enhanced characteristics in the areas of: • Acoustics - up to 49 RwdB • Fire Resistance - From FD30 - FD120...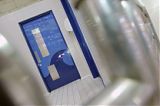 The Plasform® Range of postformed doorsets has been developed to meet the ever demanding needs of applications such as education, health, pharmaceutical and the 'high tech'...
Back to Doors