Schuco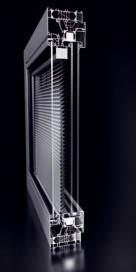 EXCELLENT SOUND REDUCTION WITH THERMAL PERFORMANCE FROM NEW SCHÜCO WINDOW
New to Schüco's expanding AWS aluminium window range is the Schüco AWS 105 CC.HI, a specialist window that delivers extremely high levels of sound reduction (up to 48 dB with appropriate glass) combined with excellent thermal insulation (typical 'U' value 1.6 W/m2 K for a 1200mm x 1200 mm window). The window has been designed for use anywhere where noise is likely to be a problem.
Phone: 01908 282 111
Website: http://www.schueco.com
Address:


Other products from Schuco
SCHÜCO ISSUES NEW SOLAR SHADING LITERATURE Designed for protection against overheating, to optimise natural light and to increase comfort, Schüco Large Louvre Blades ALB include...
Back to Energy Controls