Steadmans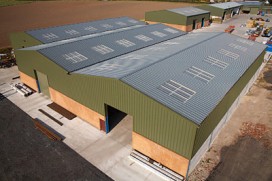 COMPOSITE QUALITY!

Steadmans manufactured and supplied all the AS35/1000 composite roof and wall panels required by contractors J. Wareing & Son Ltd to design and build their own new fabrication workshop in Kirkham, Preston. "We've been using Steadmans for over 15 years because the quality of their building products is consistently matched by the speed and reliability of their service," says a Wareing's Director.
Tel: 01697 478854
Email: cladding@steadmans.co.uk

Phone: 01506 437 753
Fax: 01506 440 716
Email: info@steadmans.co.uk
Website: http://www.steadmans.co.uk
Address: 14 Grange Road
Houston Industrial Estate LIVINGSTON EH54 5DE
Other products from Steadmans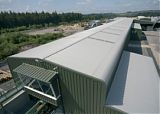 STEADMANS SUPPLY SAWMILL'S COMPLETE BUILDING ENVELOPE Steadmans manufactured and supplied all the building envelope materials for Howie Forest Product's impressive new...
Back to Cladding