Scotlarch®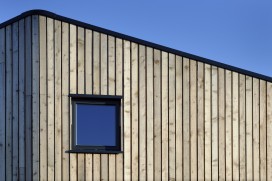 Scotlarch® is the registered trade name for Russwood's selected heartwood of Scottish-grown European Larch.

Larix Decidua has long been used for cladding in North Europe, and is increasingly used for this purpose in the UK.

It is a very strong robust wood, and good quality timber can be relatively knot free although some knots can be 'loose'. It is referred to as a small movement wood.
Scotlarch is used on the National Trust for Scotland's Culloden Visitor Centre . The timber is sourced from within a 70 mile radius of Russwood's Station Sawmill in Newtonmore, cutting down on costs and pollution caused by transporting materials. Local felling, machining and distribution make this a very environmentally friendly material.

The centre was designed by award-winning practice Gareth Hoskins Architects. Project Architect Thomas Bernatzky told us "The rustic texture of the Scottish-grown larch fits perfectly with the landscape. It will naturally age to a silvery-grey colour, which sits extremely well with the Caithness stone also used in the build."

Mr Bernatzky mentioned that the low-energy assets of Scotlarch fitted well with the environmental policies of both Gareth Hoskins Architects and the National Trust for Scotland. Commenting on the source of the timber he said "the closer-by, the better."




Made in Scotland
Phone: 01540 673 648
Email: mail@russwood.co.uk
Website: http://www.russwood.co.uk
Address: Station Sawmill

NEWTONMORE PH20 1AR
Other products from Russwood Ltd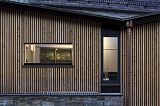 This species has long been used for cladding in North Europe. If specified generically, Larch can vary considerably in quality. Siberian Larch into the naturally durable timber...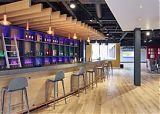 Authentic is our name for our truly luxurious range of aged and distressed oak flooring products. A luxurious flooring choice which evokes a feeling of times past, this aged and distressed...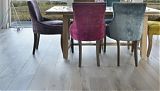 Brushed oak is our range of contemporary, textured flooring products. To create this effect, wire brushes are used to pull out the softer spring wood, exposing the harder summer wood, thus...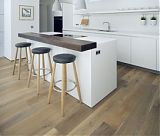 A smooth contemporary take on oak flooring - the sleek, natural look of these modern boards can unify and enhance any modern living space. Which grades are available? The Classic range is...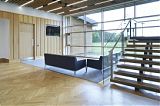 Parquet flooring is the term applied to geometrically patterned wooden block flooring. Oak blocks are laid down in a pattern to achieve a look which has long been associated with prestige and...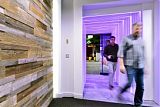 As timber specialists, we always look for new ideas and innovations that translate into industry leading products. Our range of interior wall cladding has been developed to inspire interior...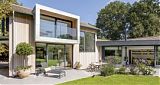 Russwood have been selected as premium UK specification partners of Sioo. We are excited by this collaboration and believe it to be a major step forward in offering timber with a consistently...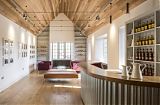 A blank canvas; our unfinished oak flooring gives you complete control over the look and finish of your floor. Unfinished flooring is also commonly referred to as "untreated" or...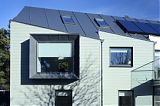 Accoya® has a fast growing reputation as the timber to use when coated timber cladding is required. It can be used in a wide variety of applications and situations because of its long life,...
Back to Cladding