Firbreglass Grating Ltd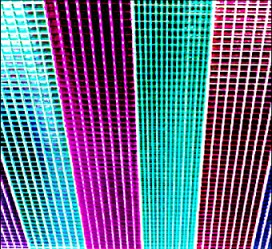 MULTI-STOREY CAR PARK VENTILATION AND SCREENING MESH

Fibreglass Grating Ltd have recently launched ScreenClad, a range of natural or colour tinted translucent screening and ventilation mesh panels manufactured from a high performance composite combining strength and durability with zero maintenance. While offering excellent light transmission qualities, ScreenClad allows back lighting with the advantage of 70% air flow ventilation. It also allows differing amounts of light to pass through the mesh, depending on the lighting wattage and lamp angle.
Tel: 01255 423 601
Web: www.screenclad.co.uk
Phone: 01255 423 601
Website: http://www.screenclad.co.uk
Address:
Back to Screenclad