PORCELANOSA Scotland Limited

Contact Details
Address:
2 Rocep Drive
Braehead
GLASGOW
PA4 8YT
Phone: 0141 533 1000
Principal Contacts:
UK Marketing Manager:
Nicola Tresadern
Company Statement
PORCELANOSA Group is a global leader in the innovation, design, manufacture and distribution of interior design furniture, trend setting its cutting edge designs.
With more than 40 years' experience, PORCELANOSA Group is present in 150 countries worldwide, an achievement that is attributable to its unique business model.
Uncompromising on quality, PORCELANOSA's workforce of almost 5000 skilled professionals, help produce, market and deliver tiles, kitchen and bathroom products to more than 400 company owned showrooms, distribution centres and an extensive network of independent distributors and retailers.
Production diversification has played a key role in the growth of a business group that started off with the production of a single product: ceramic tiles. Today, the Group's eight companies offer a wide product range that includes lifestyle and kitchen and bathroom equipment as well as advanced building solutions for contemporary architecture.

Recent Projects
110 Queen Street
Ulster Hospital
Sleepdorm Hotel
Toni Macaroni Restaurant
Elliot's Restaurant
Lido
The Scores
Dales Properties
Awards
Most Distinguished Tiling Company 2019 - Build
Products from PORCELANOSA Scotland Limited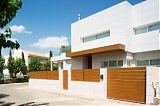 There are a variety of different types of façade: Ceramic Ventilated Bonded The ceramic tile is a material that has been used throughout history to cover and...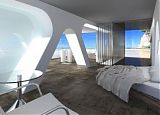 KRION™ is a next generation solid surface developed the by PORCELANOSA Group. It is a material similar to natural stone. The composition of KRION™ consists of two-thirds natural...
Back to Suppliers & Products Directory