Homelift Experts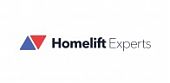 Contact Details
Address:

Phone: 0808 301 9028
Company Statement
A home lift, also known as a through-floor or domestic lift, allows homeowners to move between floors safely and independently. Home lifts can be used by those who are less mobile, but increasingly there is a desire for future-proofing, where homeowners install domestic lifts because they plan to remain in their home into retirement and beyond. At the Home Lift Experts, we are here to offer advice and expertise, making it easy to choose the right home lift for your home, budget and lifestyle.

https://www.stiltzlifts.com


Products from Homelift Experts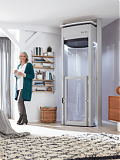 The elegant Lifton Home Lift, style and functionality combined. Regain the freedom of independently moving around your home; travel upstairs and down smoothly, at the touch of a button. This is...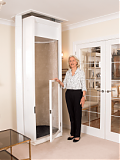 The affordable Stiltz Home Lift, designed for everyday living. The Stiltz Home Lift is the ideal alternative to a stairlift; affordable, attractive and discreet. It isn't boxy like other...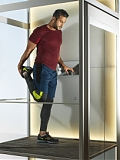 The 3-level Aritco Home Lift. The ultimate bespoke solution. The Scandinavian principle of simple design balanced with ultimate functionality is the hallmark of every Aritco Home Lift. Your...
Back to Suppliers & Products Directory