Bona Craft Oil 2K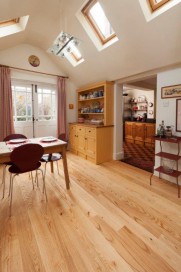 Providing the natural look of an oiled floor but, when you need extra surface protection, Bona Craft Oil 2K can be overcoated with all versions of Bona Traffic two component waterborne lacquers. Manufactured from modified plant based oil and delivers tough protection to floors in domestic or medium wear environments, even before the application of a lacquer coat.
Compatible with most wood species, even tricky ones such as Cherry and Walnut, floors treated with Bona Craft Oil 2K are ready for light use after just 8 hours and can be overcoated with lacquer, if required, after 12 hours.
Very low VOC content.
Great stain, water and wear resistance.
Available in 12 standard colours plus further custom colours mixed on request.
Wet and dry samples available on request.
Download brochure
Bona Craft Oil 2K
Phone: 01908 525 150
Email: info.uk@bona.com
Website: http://www.bona.com
Address: 6 Thornton Chase
Linford Wood

MILTON KEYNES L14 6FD
Other products from Bona Limited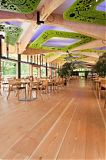 Bona Traffic HD - the world's toughest and fastest drying finish for wood floors exposed to extreme wear. You can walk on it after just 12 hours. Used in hotels, restaurants and airports worldwide,...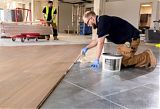 When you're faced with a special wood floor challenge, a unique project or a high value installation where the quality of the bond needs to be guaranteed, then it's time to turn to Bona Titan....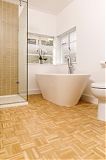 A waterborne lacquer designed to recreate the look and feel of pure, untreated wood for floors in public or commercial areas. Also suitable for use in homes. The finished surface is smooth and easy...
Back to Floor Finishes