Urban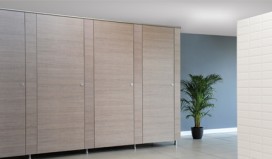 Urban is a sleek washroom cubicle that offers affordable style to any washroom. Urban Washroom Features: Cubicle exterior completely free of fixings and flush fronted Pedestal legs are set back to create the illusion the cubicle is floating Doors and divisions constructed from 13mm Solid Grade Laminate (SGL.) Standard height 2100mm with 100mm or 20mm floor clearance options. Full height option available with 20mm minimum ceiling clearance required. Urban is the perfect solution for any washroom that wants to make an impact. The outside of the cubicle has no fixings while all other fittings are stainless steel (grade 304); the divisions are fixed to the walls with channel brackets. Urban works as both a standard height cubicle but can also be specified as a full height cubicle, offering enhanced privacy. The doors close completely flush to the pilaster, with all of the vertical edges rebated into corresponding pairs. Urban is the ultimate cubicle for durability, constructed from 13mm solid grade laminate.
Download brochure
Urban
Phone: +44 (0)141 336 4040
Fax: +44 (0)141 336 4433
Email: contact@interplansystems.co.uk
Website: http://www.interplanpanelsystems.com/
Address: Unit 2/2 Brand Place
Govan GLASGOW G51 1DR
Other products from Interplan Panel Systems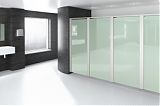 Bringing style and flexibility together. Minima has always encompassed the very best of contemporary, minimalist design and this year it has been lovingly redesigned and improved by our...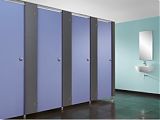 Splash is our most hard working washrooms and will perform in all environments. Splash Washroom Features Manufactured from extremely durable 13mm Solid Grade Laminate. Durability increased...
Back to Cubicles