Due South for apprentice graduation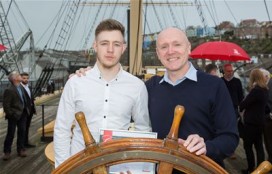 On Wednesday 18th November 2015 our branch manager and graduating apprentice headed due South for a very special celebration of educational success on board Brunel's ss Great Britain in Bristol.
Taylor Barr from our Glasgow Branch (son of branch manager Graham Barr) joined seven other graduating apprentices who were honoured by their employer, the Stannah Group of companies, to celebrate the completion of their apprenticeships. This is only the beginning of a lifetime of professional development and Stannah, a British wholly-owned family company with more than 1500 employees, offer a wealth of opportunities within their organisation.
The graduates of 2015 have trained at one of Stannah's eleven nationwide lift service branches or within one of the support functions at the company's head office based in Andover.
The graduates are Taylor Barr from the Glasgow branch, Nathan Hayde, Oliver Szost and Jason Davies from the Bristol branch, Geoffry Tuvey from the Norwich Branch (not present at the ceremony), Thomas Smith from the Stairlifts Marketing Department (Andover), Ryan Brown from the Facilities Department (Andover) and Lewis Cox from the IT Department (Andover).
Mike Newman, Stannah Group Learning and Development Manager, comments:

"Apprentices are the life-blood of our business; they are an essential part of our future. Many of our senior managers began their careers as apprentices, moving through the business and gaining a wealth of experience and knowledge along the way. This is just the first step in their careers and I would encourage them all to continue to look for opportunities to challenge themselves and to grow. This should include passing on their skills, knowledge and role-modelling behaviours to future apprentices. We were delighted to celebrate the success of these outstanding young people along with their line managers and their supporters. Due to our own engineering background and capabilities we chose to celebrate on the inspiring ss Great Britain, built by Britain's greatest engineer, Isambard Kingdom Brunel."
Mike Newman
The day began with speeches and presentations, followed by a celebration lunch and a special tour of the ship. Guests were then free to visit the dockside museum and the Brunel library at their leisure.
Supporters on the day were parents/guardians,partners, line managers Dan White (Bristol), Graham Barr (Glasgow), Andy Porter, Janne Hanson and Gary Woods (all from head office). Joining the celebrations were Alan Stannah, Joint Chairman of the Stannah Group of Companies,Tim Eagles, MD of Stannah Stairlifts Ltd, James Henslowe, Stannah Group HR Director, Peter Perry, MD of Stannah Lift Services, Kieron McCormick, Stannah Technical Training Manager and Mike Newman, Stannah Group Learning and Development Manager.
Joint Stannah chairman Alan Stannah was delighted to attend this excellent event, and commented:

'This is what our business is all about - training and enthusing young people and celebrating their successes with their families. Our focus has always been on giving our customers great service and passing on our experience and expertise to following generations. It gives me enormous pleasure to congratulate all these apprentices. They have made the most of the opportunity that apprenticeship schemes provide and all achieved well. We sincerely hope they will stay with our business and learn from the considerable expertise in our businesses, in the UK and around the world."
Alan Stannah
Phone: 0141 882 9946
Fax: 0141 882 7503
Email: Contact@stannah.co.uk
Website: http://www.stannahlifts.co.uk
Address: 45 Carlyle Avenue
Hillington Industrial Estate
GLASGOW G52 4XX
Other products from Stannah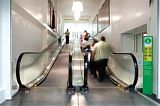 Escalators and moving walkways, supplied, installed and maintained by Stannah.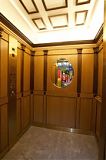 A BESPOKE LIFT FOR SPORTSWORLD Stannah in Scotland have installed a very special bespoke lift for nationwide sports equipment retailer Sportsworld, in their Glasgow store. The lift had to...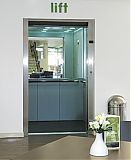 STANNAH ELEVATES THE ARTISTS AT EASTWOOD PARK THEATRE Stannah have installed an MX finish passenger lift into the newly refurbished Eastwood Park Theatre in East Renfrewshire. Re-designed...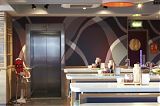 Hooray! In just 8 days Stannah installed a Maxilift 2.0, 8-person, motor room-less (MRL) passenger lift in the new YO! Sushi restaurant on Princes Street in Edinburgh, Scotland. Stannah...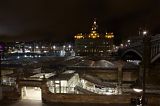 Once again, Stannah is doing the locomotion with a major Network Rail revamp – moving millions of people around Edinburgh Waverley, a 24-7 main line railway station sited in Scotland's...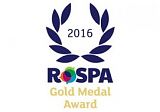 The Stannah Group of Companies celebrates an eighth consecutive RoSPA Occupational Health and Safety Gold Award in 2016. The Gold Medal award in the prestigious annual scheme run by the Royal...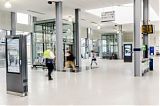 As part of Network Rail's £25m revamp of Haymarket Station in Edinburgh, the Stannah Major Projects team has installed three 16-person passenger/goods lifts to help bring step-free...
Back to Lifts