Fakro GB Ltd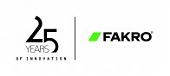 Contact Details
Address:
Fakro House, Hearthcote Rd
Astron Business Park
SWADLINCOTE
DE11 9DW
Phone: 01283 554755
Fax: 01283 224545
Principal Contacts:
Regional Manager - Scotland:
Stewart Mackenzie
Company Statement
Fakro's policy is one of contnuous innovation, not just in the field of new product designs but existing ones. This applies equally to the company's roof windows, loft ladders, solar thermal systems and installation accessories.
Recent Projects
Bogallan Church conversion
Eagle Brae holiday cottages
Dornie Care Centre
John Wright Sports Centre
Larbert House steadings conversion
Lower Oakfied Pitlochry - housing association homes
Heb Homes SIPS home Abernethy
Motel One - Edinburgh
Passive House - North Berwick
Taigh Learaige - Dualchas Architects self build - Stanley Perthshire
Westhill Community Church Aberdeen
Awards
Red Dot Design Award - Fakro FTT U6 triple-glazed roof window
Passivhaus certificate - Fakro FTT U8 Thermo quadruple-glazed roof window
Products from Fakro GB Ltd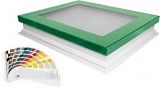 FAKRO DEC and DEF flat windows offer the choice beteen a domed or traditional flat profile window.Thermally efficient triple or quadruple-glazed units can be ordered, the DEF U8 offering an...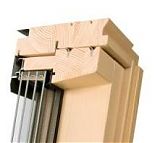 The FAKRO FTT U8 Thermo is the first quadruple-glazed roof window to be available as a standard product. Available in 19 standard sizes beginning at 550mm x 980mm, it has a system of 5 seals, uses...

The FAKRO preSelect range offers scope to switch from top hung to centre pivot operation simply by use of a switch in the frame.This mode of operation is one of many for which FAKRO holds patents....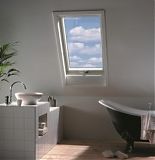 FAKRO centre pivot windows are the FTP-V (natural pine), FTU-V (white PU-coated pine) and PTP-V (PVC). All benefit from features such as the automatic air vent to save heat loss, the TopSafe system...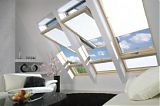 FAKRO roof windows with a raised pivot point enable the glazing span to be far longer. This is fully balanced so that, in every other respect the window is used in the same way as a centre pivot...
Back to Suppliers & Products Directory