Unfinished Oak Flooring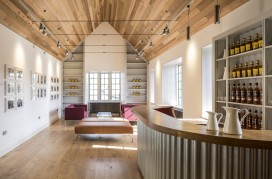 A blank canvas; our unfinished oak flooring gives you complete control over the look and finish of your floor.

Unfinished flooring is also commonly referred to as "untreated" or "natural" flooring, due to the wood being delivered in its raw state, requiring a coating before being exposed to foot traffic.
What surface finishes are available?
We can deliver unfinished oak planed, sanded, or wire-brushed. When sanded or wire-brushed, we will have filled the knots with a complementary filler so that it blends in better with the wood, whilst our planed unfinished oak's knots are left unfilled for a rustic look.
What grades are available?
Our European oak unfinished floors are available in three different grades, which are categorised by the presence and size of natural wood knots.
Character Grade
This is our most rustic style of flooring, where knots and imperfections feature and give a natural look to the floor. For a warm, country feel this floor is the optimal choice.
Prime Grade
Prime boards have less frequent knots and the knots are much smaller in general. This is the perfect choice if you are looking for some character but would prefer a less rustic appearance than Character Grade.
Prime Plus Grade
If you are looking for an even cleaner, contemporary look then our Prime Plus grade fits the bill. Visually this is our cleanest grade of timber and each board has been carefully selected to ensure that the beautiful grain of the wood is highlighted whilst only a few small pin knots are present.
Please visit our website more more info. www.russwood.co.uk
Phone: 01540 673 648
Email: mail@russwood.co.uk
Website: http://www.russwood.co.uk
Address: Station Sawmill

NEWTONMORE PH20 1AR
Other products from Russwood Ltd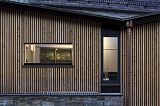 This species has long been used for cladding in North Europe. If specified generically, Larch can vary considerably in quality. Siberian Larch into the naturally durable timber...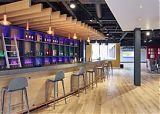 Authentic is our name for our truly luxurious range of aged and distressed oak flooring products. A luxurious flooring choice which evokes a feeling of times past, this aged and distressed...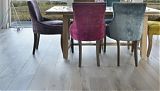 Brushed oak is our range of contemporary, textured flooring products. To create this effect, wire brushes are used to pull out the softer spring wood, exposing the harder summer wood, thus...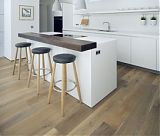 A smooth contemporary take on oak flooring - the sleek, natural look of these modern boards can unify and enhance any modern living space. Which grades are available? The Classic range is...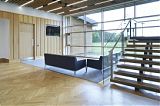 Parquet flooring is the term applied to geometrically patterned wooden block flooring. Oak blocks are laid down in a pattern to achieve a look which has long been associated with prestige and...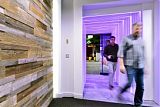 As timber specialists, we always look for new ideas and innovations that translate into industry leading products. Our range of interior wall cladding has been developed to inspire interior...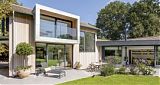 Russwood have been selected as premium UK specification partners of Sioo. We are excited by this collaboration and believe it to be a major step forward in offering timber with a consistently...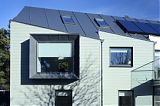 Accoya® has a fast growing reputation as the timber to use when coated timber cladding is required. It can be used in a wide variety of applications and situations because of its long life,...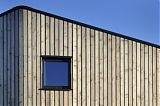 Scotlarch®
Scotlarch® is the registered trade name for Russwood's selected heartwood of Scottish-grown European Larch. Larix Decidua has long been used for cladding in North Europe, and is...
Back to Flooring