Authentic Oak Flooring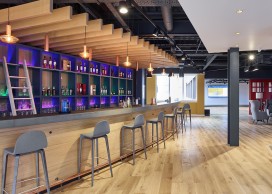 Authentic is our name for our truly luxurious range of aged and distressed oak flooring products.

A luxurious flooring choice which evokes a feeling of times past, this aged and distressed look can be enhanced using a range of techniques: hand scraped edges, rolling and tumbling. They can be chosen either individually or as a combination for you to create your bespoke look and feel. The knots are hand filled with a natural filler which dries to produce sunken knots and, as our Authentic oak is pre-finished, all boards are machine coated twice with an Osmo hardwax oil of your choice from our colour guide which can be found here.

What kind of finishes are available?
The Authentic range is completely customised to your requirements, with a wide range of finishing options available:
Hand-scraped
In order to add style and authenticity, the edges of the boards are scraped by hand to provide that special final touch. This is reminiscent of a technique used years ago, prior to machine-based sanding and the stunning effect holds true today.
Rolled
This effect is produced by machining the top of the boards which results in surface indentations and a lightly distressed look.
Tumbled
This effect is similar to Rolled but more pronounced as the boards are more heavily distressed, particularly on the edges. The boards are tossed around in a drum along with chains, nuts and bolts to randomly distress the surfaces; no two boards are the same.
Which grade is available?
Our Authentic range comes in a character/prime grade. Knots are hand filled and upon drying become sunken, which provides an authentic, period feature.
Please visit our website for colour and size options www.russwood.co.uk
Phone: 01540 673 648
Email: mail@russwood.co.uk
Website: http://www.russwood.co.uk
Address: Station Sawmill

NEWTONMORE PH20 1AR
Other products from Russwood Ltd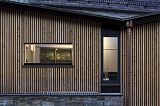 This species has long been used for cladding in North Europe. If specified generically, Larch can vary considerably in quality. Siberian Larch into the naturally durable timber...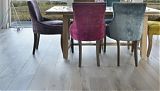 Brushed oak is our range of contemporary, textured flooring products. To create this effect, wire brushes are used to pull out the softer spring wood, exposing the harder summer wood, thus...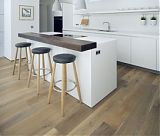 A smooth contemporary take on oak flooring - the sleek, natural look of these modern boards can unify and enhance any modern living space. Which grades are available? The Classic range is...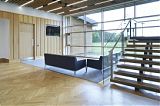 Parquet flooring is the term applied to geometrically patterned wooden block flooring. Oak blocks are laid down in a pattern to achieve a look which has long been associated with prestige and...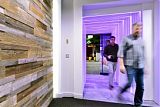 As timber specialists, we always look for new ideas and innovations that translate into industry leading products. Our range of interior wall cladding has been developed to inspire interior...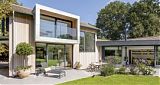 Russwood have been selected as premium UK specification partners of Sioo. We are excited by this collaboration and believe it to be a major step forward in offering timber with a consistently...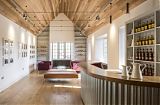 A blank canvas; our unfinished oak flooring gives you complete control over the look and finish of your floor. Unfinished flooring is also commonly referred to as "untreated" or...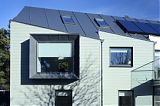 Accoya® has a fast growing reputation as the timber to use when coated timber cladding is required. It can be used in a wide variety of applications and situations because of its long life,...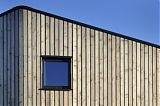 Scotlarch®
Scotlarch® is the registered trade name for Russwood's selected heartwood of Scottish-grown European Larch. Larix Decidua has long been used for cladding in North Europe, and is...
Back to Flooring