Design Glass Heating Panel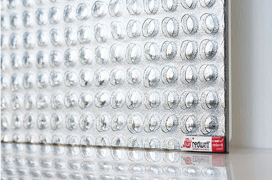 Stylish, unique 3D glass panel surfaces come in 3 distinct effects - 'Circles', 'Waves' and 'Frost Flower'.

Made in Scotland
Phone: 0330 0884 360
Email: enquiries@redwellgb.co.uk
Website: http://www.redwellgb.co.uk
Address: RedwellGB Dundee HQ
Seabraes House
18 Greenmarket DUNDEE DD1 4QB
Other products from Redwell Infrared Heating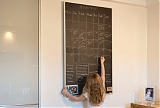 Blackboard Heating Panel
A conspicuous heating panel with blackboard finish, perfect for the hall, kitchen or children's bedroom.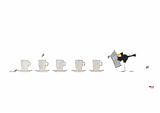 Art Edition
This limited Art Edition by the artist Michael Ferner is exclusive to Redwell heaters. These commissions are based around Michael's 4 personal topics of humour, flowers, life and genius. Each piece...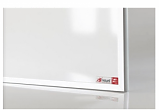 Enamelled Heating Panel
The Enamelled heating panel is available with a white finish and a high quality aluminium frame. This beautifully designed heating panel will compliment any room in both a home and office space.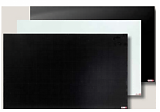 Glass Heating Panel
These elegant Glass heating panels with hidden brackets are available in flat or structured surface finish and coloured in either black or white depending on preference. These high quality finished...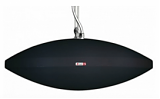 Redwell Diskus Ceiling Heater Systems
The Diskus is a beautifully elegant heating system that floats overhead. It is the perfect heating solution for areas with large ceiling heights, giving off 360 degree heat.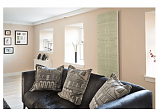 Redwell Heating Panel "Private Print"
Choose from our standard range of prints or customise with your own artwork. You can re-create a unique piece of artwork on your heating panel, a special picture or a lovely landscape, the...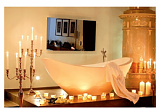 Redwell Mirror Heating Panel
Our frameless mirror heating panels offer practical heating and are subtle and discreet. The panels will sit quite indiscernibly on your lounge wall above the fireplace or in the bathroom where you...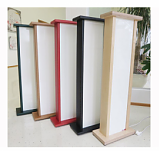 Redwell Nr.1
A classic "The Redwell Nr. 1" is back by popular demand. This free standing heater is extremely flexible with it's lightweight construction and can be used as a supplementary heater to...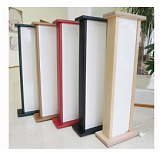 Redwell Nr.2
The Redwell Nr. 2 is a modern free standing heater and offers an alternative to the popular Redwell Nr.1 design. This free standing heater is extremely flexible with it's lightweight construction...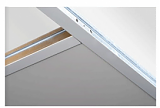 Redwell Panelwave
The Panelwave ceiling heaters are manufactured specifically to fit into suspended ceiling systems and can fit within the constraints of all ceiling layouts. They blend seamlessly into the ceiling,...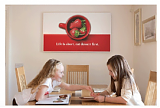 Redwell Picture Heating Panel
Redwell's very own range of pictures are available for application on 5 different panel sizes. Please contact us for available options.
Back to Heating Systems