The Morris Building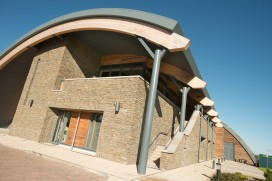 Client: St Andrews Links Trust
Architect: Archial NORR
Location: St Andrews, Fife
Year: July 2013
Award: DIA Best Public/Commercial Building Project Award 2013
The Project
The St Andrews Links Trust oversees the seven public golf courses in St Andrews, Fife, as well as the Tom Morris shop and clothing range which was dates from 1866 making it the oldest golf range in the world. With a number of high end retailers now stocking the Tom Morris merchandise the St Andrews Links Trust required a warehouse and office space that would allow them to work to their full potential. The Links Trust took their inspiration for their design specification from the rolling landscape of St Andrews links and from Tom Morris himself; as he devoted much of his life to tending the Links with a keen interest in development, sustainability and innovation. These elements were integral to the design process and Archial NORR architects took this into consideration when looking for materials to use within the build.
The Challenge
Archial NORR used the concept of the rolling links landscape to create a natural curved building which was to utilise green technologies and a palette of natural materials to minimise the environmental impact. They had to source local materials which were environmentally sound, sustainable and that would tie in with the landscape.
The Solution
Denfind Stone is only 23 miles away from St Andrews links meaning that there would be very little environmental impact transporting the stone from the quarry to the site. At Denfind stone, we have very little waste product as we try to use all of our stone in different ways. These qualities presented themselves to the project well, making Denfind Stone the perfect natural stone solution for the project.
Why Denfind Stone
Our stone is sustainable and environmentally sourced. Our stone is award winning.
Phone: 01382 370220
Fax: 01382 370722
Email: sales@denfindstone.co.uk
Website: http://www.denfindstone.co.uk/
Address: Pitairlie Quarry, Denfind Farm
MONIKIE, ANGUS DD5 3PZ
Other products from Denfind Stone Limited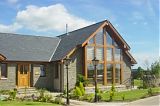 Guillotined Stone for cladding or building
Guillotined stone is available in different sizes to suit your build. We recommend building the stone onto a breeze block skin or SureCav . If it is necessary to build onto a...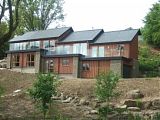 Client: AKG Homes Location: Pertshire Who and Where AKG homes are a family run property development company based in Aberfeldy in Perthshire who specialise in stone built houses...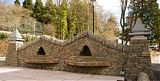 Copes
Copes We can offer dressed copes of vaying widths, 250mm-450mm, and prices vary according to size. Often used within the garden area to create stunning outdoor features, seats, barbecue...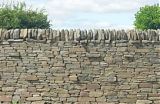 Dyking Stone
Dyking Stone Pitairlie Dyking Stone is handpicked with care ensuring that the stone is: Flat bedded
 Of varying dimensions 
A manageable size Once picked it...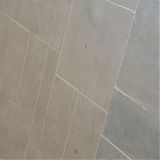 Flagstones
We are producing Angus flagstones which were world renowned in the 19th century. Our flagstones can be used both internally and externally. The dimensions that we can work within are;...
Client: Natural England Architect: Icosis Architects, Edinburgh Location: Lindisfarne, Northumberland Year: 2013 Awards: EAA Ambassador Award 2014, RIBA North East Award 2014...
Back to Stone