Denfind Stone Limited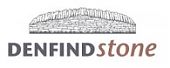 Contact Details
Address:
Pitairlie Quarry, Denfind Farm

MONIKIE, ANGUS
DD5 3PZ
Phone: 01382 370220
Fax: 01382 370722
Principal Contacts:
Company Statement
Denfind Stone is a family run company founded in 2004 specialising in the supply of Scottish natural sandstone products to a wide variety of clients for commercial projects, private architectural builds and local authority contracts. After more than ten years of providing a service that is second to none, we are now firmly established as one of Scotland's leading stone companies.
At Denfind there is a committed team who will work with you to help you choose the stone that is best for your project.

We can supply:
• Guillotined Stone for cladding or building
• Dyking Stone for walling
• Copes
• Scottish Flagstones for indoor and outdoor use
• Internal cladding stone

Pitairlie Sandstone is a unique material found in the north east of Scotland. The stone, which evolved over 350 million years ago, has a density and hardness popular with dykers and builders. It is naturally flat bedded and is regarded to be amongst one of the best walling and dyking stone in the UK. At Denfind, we can also source other stone and recycle stone from client's projects.

Recent Projects
University of Highlands & Islands, Inverness;
Craigdon Mountain Sports Headquarters, Edinburgh;
Morris Building, St Andrews;
Hillcrest Headquarters, Dundee;
Lindisfarne Visitors Centre, Northumberland;

Awards
EAA Ambassador Award & RIBA North East Award (Lindisfarne)
DIA Best Public/Commercial Building Project (Morris Building)

Products from Denfind Stone Limited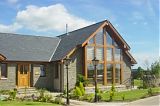 Guillotined Stone for cladding or building
Guillotined stone is available in different sizes to suit your build. We recommend building the stone onto a breeze block skin or SureCav . If it is necessary to build onto a...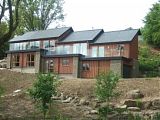 Client: AKG Homes Location: Pertshire Who and Where AKG homes are a family run property development company based in Aberfeldy in Perthshire who specialise in stone built houses...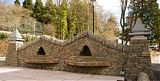 Copes
Copes We can offer dressed copes of vaying widths, 250mm-450mm, and prices vary according to size. Often used within the garden area to create stunning outdoor features, seats, barbecue...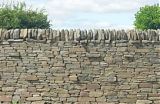 Dyking Stone
Dyking Stone Pitairlie Dyking Stone is handpicked with care ensuring that the stone is: Flat bedded
 Of varying dimensions 
A manageable size Once picked it...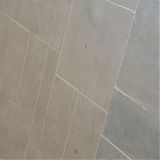 Flagstones
We are producing Angus flagstones which were world renowned in the 19th century. Our flagstones can be used both internally and externally. The dimensions that we can work within are;...
Client: Natural England Architect: Icosis Architects, Edinburgh Location: Lindisfarne, Northumberland Year: 2013 Awards: EAA Ambassador Award 2014, RIBA North East Award 2014...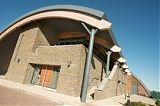 Client: St Andrews Links Trust Architect: Archial NORR Location: St Andrews, Fife Year: July 2013 Award: DIA Best Public/Commercial Building Project Award 2013 The Project...
Back to Suppliers & Products Directory