07 _ Haddington Town Centre Access Strategy
In early 2016 East Lothian Council secured funding from Sustrans to prepare a Town Centre Public Realm and Access Strategy. LDA Design acted as lead consultants on the project, directing and coordinating the production of information and final outputs of the strategy with Systra transport consultants.

The final aims of the strategy targeted physical, social and economic benefits. Examples of physical outputs included improved pedestrian and cycle circulation; social outputs included promoting active travel choices and economic outputs included the increase and improvement of pedestrian activity creating retail circuits to encourage footfall benefiting residents, traders and businesses.

To inform the strategy, the project team met with both stakeholders and the local community to discuss detailed elements of the public realm and traffic arrangements over the course of several weeks. The resultant report sets out recommendations built through integral dialogue with the community and stakeholders, to take the strategy to the next stage of detailed design.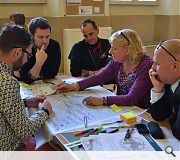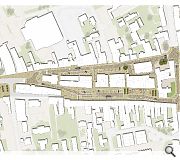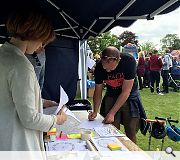 Back to LDA Design

Contact Details
Phone: (0)141 222 9780
Fax: (0)141 222 9789
Address:
Sovereign House
158 West Regent St.
No. of architects: 80
No. of staff: 140
Skills
3D visualisation
Appeals
Computer-aided design
Development briefs
Energy-conscious design
Environmental assessment
Environmental studies
Expert witness
Feasibility studies
Graphics/exhibitions
Heritage and nature
Landscaping design
Model making
New town planning
Perspective drawings
Project manager private sector
Project manager public sector
Rural planning
Sustainable design
Transportation Planning & Assessment
Urban design
Urban planning