Glasgow Royal Infirmary A&E
Completed in early 2011 the Glasgow Royal Infirmary Accident and Emergency (A&E) department is the largest A&E facility in Europe.

The project involved upgrading and enlargement of the existing facility through conversion of the existing adjoining Plastic Surgery Unit. The work was carried out in a live hospital environment and involved multi phased development.

Accommodation comprises main waiting and reception area, support administration, x-ray suite, 21 immediate assessment rooms, triage and a series of nurses bases throughout.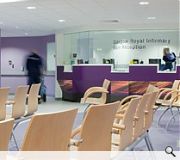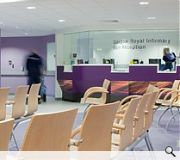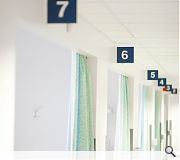 Back to BMJ Architects

Contact Details
Phone: 0141 271 3200
Fax: 0141 217 3201
Address:
No. of architects: 28
No. of staff: 67
Principal Contacts
Graham Stuart/Scott Grier/Sonia Scott/Nick Benn