Steiner Academy Hereford
The renovation and extension of existing school buildings comprising a medieval
farmhouse, a range of 18th century barns and Victorian school house to allow the
school to assume the status of an Academy.
The Steiner Academy Hereford specialises in Land and the Natural Environment, with
the Landwork Programme an integral part of the school curriculum. All of the buildings
were designed to have a low environmental impact and use natural materials in
keeping with the Steiner ethos. The extensive grounds provide an excellent
opportunity to develop the Landwork programme to a maximum, together with other
parts of the curriculum that can benefit from working with nature and the land.
Contract Period: September 2008 - September 2011
Contract Sum: £6,500,000.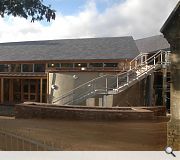 Steiner Academy Hereford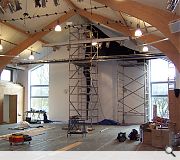 Steiner Academy Hereford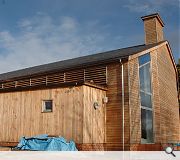 Steiner Academy Hereford
Back to John Renshaw Architects

Contact Details
Phone: 0131 555 2245
Fax: 0131 555 5526
Address:
No. of architects: 3
No. of staff: 3
Principal Contacts
John Renshaw