The New Victoria Hospital
Client: Balfour Beatty Construction Limited Value: £78m
The new Victoria Hospital treats around 400,000 patients annually by offering integrated diagnostic and treatment services including outpatient clinics, day surgery, rehabilitation, and specialised emergency services, thereby introducing an ambulatory model of one stop care in South Glasgow based on the following key principles:-

• Increased accessibility to ambulatory care for the local community
• Prevention of emergency work adversely affecting the efficient delivery of elective care
• Improved quality of patient focused care
• Streamlining of the patient journey to provide a one stop service
• Achieving compatibility between healthcare delivery and technology in a fit for purpose building

Within the context of this clinical brief, the new building has been designed to respond positively to its unique urban setting in relation to both Battlefield Cross and Queen's Park. To reduce the impact of surrounding traffic noise and ensure the comfort of patients and staff, the hospital has been conceived as a highly insulated "sealed box" incorporating full environmental and comfort cooling. As a result of a sustainable approach to design throughout, an "excellent" BREEAM rating has been achieved.

Back to HLM Architects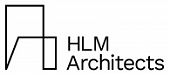 Contact Details
Phone: 0141 226 8320
Fax: 0141 226 8350
Address:
Ailsa Court
121 West Regent Street

No. of architects: 30
No. of staff: 180
Skills
Community architecture
Energy-conscious design
Feasibility studies
Heritage
Interiors commercial
Interiors residential
Landscaping design
Masterplanning
Office planning
Sustainable design
Urban design
Urban planning