Rowan Business Park
Rowan Business Park
Comprising of two pavilions with a total floor area of 4000 square metres these offices form the first of a 2 phase scheme.

Delivered on time and within budget, the spacious and flexible office space is provided with a high quality of finish throughout.

Both L-shaped buildings are accessed via a central core which stretches up over both office wings to create a dramatic entrance and the intricately detailed glass balconies overlook the double height space. The use of full height curved glass corners with overhanging eaves creates an interesting feature to the public street.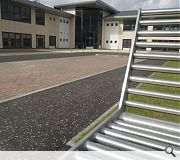 Rowan Business Park - Exterior View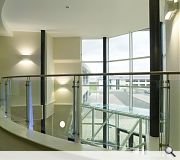 Rowan Business Park - Interior View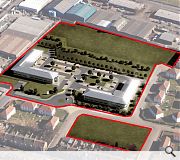 Rowan Business Park - Teuchar hill aerial
Back to CDP Architects Ltd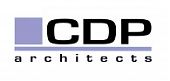 Contact Details
Phone: 0141 445 3974
Fax: 0141 445 5849
Address:
Moorpark House
11 Orton Place


No. of architects: 3
No. of staff: 10
Skills
Building failures
Community architecture
Energy-conscious design
Feasibility studies
Heritage
Interiors residential
Urban design