Restoration of Coodham House, Ayrshire
Restoration of Coodham House

Located in the heart of South Ayrshire, on the edge of Symington village, Coodham House is located within a 200 year old 90 acre estate containing a boating & fishing lake and a mature natural planted landscape.
The Category A-Listed derelict house has been restored to form 6 luxury apartments within the Main House, a three storey townhouse dwelling within the East Wing of the house, a 3 storey dwelling within the original Ballroom and a four storey dwelling over looking the lake within the Old Chapel.
Working closely with Historic Scotland, original details of the property such as the carved red sandstone pillasters & door surrounds, ornate cornices and oak panelled doors have been meticously formed and renewed to accuratley match the original character of the building. The renovation of the house allowed the fabric of the dwellings to be super insulated to minimise energy usage whist an holistic approach to intergrated home technology has been adopted allowing lighting, sound and audio & visual entertainment to be controlled at the touch of a button.
The Main House
The 6 dwellings within the Main House are accessed from the central curved marble staircase which serves as a light well bringing natural light into the heart of the property. The dwellings, comprising of a combination of apartments, duplexes & penthouses, offer contemporary living features such as integrated home entertainment systems.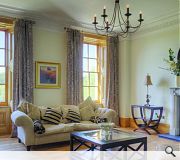 Coodham House Apartment Interior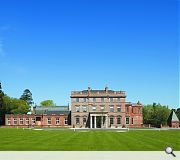 Front Elevation view of the Main House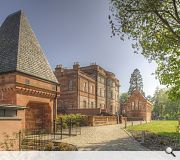 Rear Elevation of Coodham House
Back to CDP Architects Ltd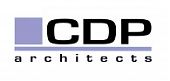 Contact Details
Phone: 0141 445 3974
Fax: 0141 445 5849
Address:
Moorpark House
11 Orton Place


No. of architects: 3
No. of staff: 10
Skills
Building failures
Community architecture
Energy-conscious design
Feasibility studies
Heritage
Interiors residential
Urban design