Women in Property establish Highlands & Islands presence
Send to friend
* Required fields
|
Send to friend
November 21 2019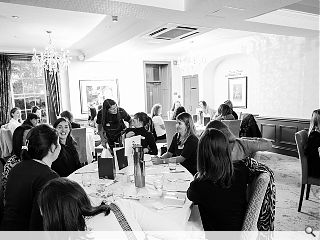 Women in Property have held an inaugural gathering of their Highlands & Islands satellite branch in Inverness, attended by 45 women working in the built environment sector drawn from across the region.
The UK-wide organisation has a remit to raise the profile of women in the male-dominated profession and runs a member mentoring programme and student awards scheme to further this goal.
Hannah Lloyd, chair of Women in Property Highlands & Islands said: "We had a strong feeling that this would be a very popular move for women working in property and construction in this region, so it was great to see so many of them here for the launch.
"We encourage members to get involved, come to the events, maybe volunteer to organise one and enjoy sharing expertise and industry know-how."
A branch committee is now planning a series of follow-up events.

Back to November 2019