Discrete heat skirts the Dragons' Den
Send to friend
* Required fields
|
Send to friend
September 2 2008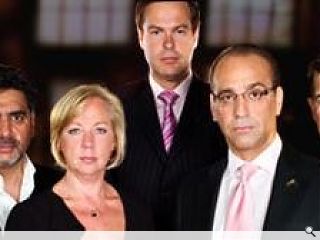 Those enjoying the latest edition of the BBC's "Dragons' Den" will have encountered an innovative alternative to wall mounted radiators and under floor heating. One that received a cool reception from the fired up dragons.
The product, Thermaskirt, is being brought to market by Discrete Heat and aims to replace traditional skirting boards with an alloy polymer, designed to conduct heat from warm water pumped through attached pipes.
Advantages of the technology are advertised as eliminating the convection currents associated with stand alone radiators, the freeing up of room space and the even distribution of heat throughout the room.
Following a heated discussion with Bannatyne et al, the inventor left empty handed but this has not stymied an ambitious UK roll out.
Back to September 2008