'Baby ashes' memorial garden opens at Aberdeen park
Send to friend
* Required fields
|
Send to friend
June 21 2019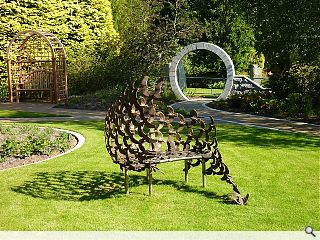 A memorial garden recognising the 'baby ashes' scandal has been officially unveiled in Hazlehead Park by Aberdeen City Council.
Designed by TGP Landscape Architects in consultation with parents the contemplative space is centred on a specially commissioned artwork of flying birds, which also functions as a seat, Created by artist Maja Quille it remembers those impacted by a scandal at Hazlehead crematorium which saw baby and adult ashes mixed together.
In a statement, TGP wrote: "MTM Construction has been exceptional throughout the build phase and has sourced materials of the highest quality to ensure that the final design exceeds the aspirations of all involved. The parents were overwhelmed by the garden at yesterday's opening and through a very emotional afternoon said how much the garden exceeded their wildest expectations."
The Rainbow Garden was commissioned by the council to provide an oasis of reflection for those caught up in the scandal.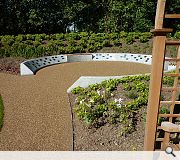 Artist Maja Quille was commisisoned to design a sculptural seat for the garden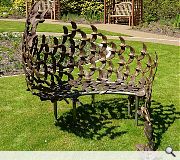 The Rainbow Garden is entered via a granite portal
Back to June 2019