Rebuilt Georgian Botanic Cottage in-line for award
November 18 2015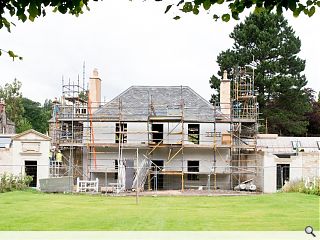 A rebuilt Georgian cottage recently relocated within Edinburgh's Royal Botanic Gardens is in-line for a Georgian Society award for the quality of its garden and landscaping ahead of its re-opening.
The Botanic Cottage was first built in 1765 to serve as a gateway to the original botanic gardens on Leith Walk and was transported stone by stone to the current site in Inverleith back in 2008 under the supervision of Simpson & Brown Architects.
Community engagement co-ordinator for the Botanic Cottage project, Sutherland Forsyth, said: "Irrespective of whether the cottage wins, it is a marvellous testament to the unique nature of this project that we've been nominated for a UK-wide award as we put the finishing touches to the building. It's a great boost for the many craftsmen who have worked to bring the cottage back to life."
Once completed the relocated cottage will serve as a community centre with garden areas playing host to a range of classes for schools and other groups.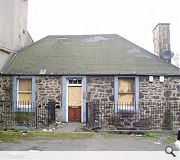 The forgotten cottage had been threatened by demolition until local camapigners discovered its significance
Back to November 2015