Royal High School project team claim public support for upmarket hotel
February 20 2015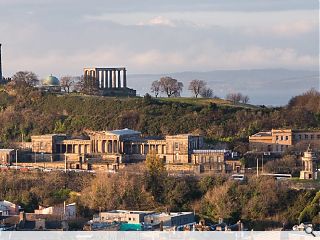 The project team behind plans to transform
Edinburgh's Royal High School
into a five star hotel claim the public are on their side in a battle to secure planning permission for the sensitive site.
More than 580 people attended a recent public consultation to hear more about the plans, with just over half of these sharing their opinions via a feedback form. Of these some 79 per cent were in favour of the development, with 75 per cent agreeing that a hotel was an appropriate end use for the building.
When it came to the removal of ancillary buildings support was even higher, with 83 per cent agreeing that the school's setting would be improved following selected demolition.
Gareth Hoskins Architects are drawing up plans for the build which aims to open up Calton Hill and reveal an original Thomas Hamilton designed retaining wall and tower which has remained obscured since 1884.
David Orr of the Urbanist Group, said: "It was good to see so many people taking the time to look at our initial proposals and then discuss these with members of the project team. We are delighted that an overwhelming majority of people support the proposals and we are taking on board all comments as we go through the design process."
David Ingram, a former pupil at the school, added: "Something has to happen to this building. I personally love the proposals for the gallery reception in the old assembly hall where we had prayers every morning and I am pleased that the original rooms will be restored as public spaces such as library lounges and bars."
Some £55m of private investment has been committed to the build although it will remain in public ownership on a 125 year lease with Edinburgh City Council.
Further developed proposals will be presented during a second exhibition at the old Royal High School on the 5th and 6th March.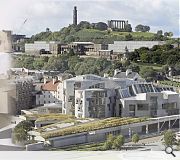 Fresh prominence is to be given to the primary facade by decluttering the environment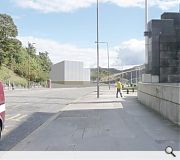 New wings of accommodation will form a gateway feature
Back to February 2015