Strathclyde Fire & Rescue's Uaill Training Centre officially opened
|
Send to friend
February 20 2013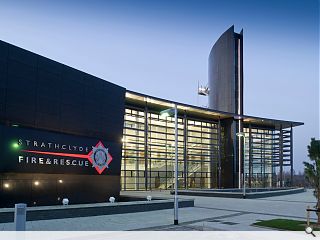 A £43m training centre for Strathclyde Fire & Rescue has been officially opened in Glasgow.
Uaill Training Centre
forms the hub of a 40 acre site and contains lecture rooms, an auditorium and incident command training suite arranged around a curved three storey atrium street.
Designed by Cooper Cromar it features a south facing glazed wall is relieved by brise soleil louvres punctuated by the auditorium and observation tower which are clad in black ceramic granite.
Outdoor grounds are given over to a mock town split into three zones simulating residential, industrial and transport scenarios such as burning buildings, road traffic collisions and even train crashes.
Robert Scott, Area Commander of Strathclyde Fire & Rescue, said: "Our firefighters will be turning up to a very realistic training experience which will be invaluable when they have to do it for real."
The building has achieved a BREEAM Excellent rating.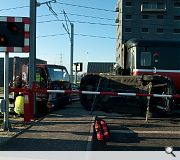 Buildings in the mock town feature materials and colours which replicate typical Scottish construction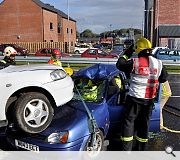 Mock streetscapes have lighting, signage and furniture to add realism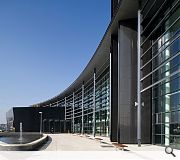 The fire training centre has been built on the site of the former Clydesmill Power Station
Back to February 2013