Calton heritage and learning centre plans submitted
August 10 2011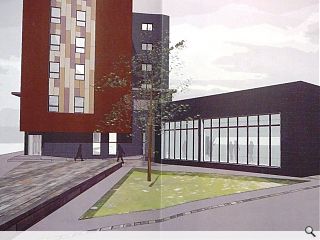 The new Housing Association have submitted a full planning application for the construction of heritage and community centre in Calton, Glasgow, adjacent to their existing offices.
Located on the corner of London Road and Tobago Street on the former Templeton Memorial Garden the £280k community hall will accommodate a public foyer, store and kitchen.
Designed by Mast Architects, a social housing focused practice based in Glasgow, the Calton heritage and learning centre will be constructed from clay block and adjoin a planned development of 20 flats and a residential care home.
Thenew is the original name of the mother of Mungo, patron saint of Glasgow, which was later corrupted to Enoch.
Back to August 2011