VIDEO: Gokay Deveci speaks to Urban Realm about the challenges of Passivhaus design
June 14 2011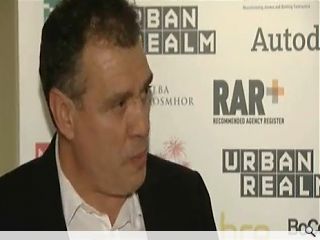 At the recent Scottish Design Awards Urban Realm caught up with architect Gokay Deveci, designer of the UK's first low cost Passivhaus accredited home.
Deveci said: "The house tried to address 21st century issues. One of low carbon, low energy use as one of the first Passivhaus standard schemes in the UK.
"This is achieved in a low cost category which makes it more interesting and exciting for everyone but it also shows that the design is replicable and not just about being Passivhaus but actually making a good stock of housing for the future.
"None of us really understood the journey we were taking, including the builder but we had a wonderful client which really helped."
Back to June 2011