Clyde Street Tower adds to new dense waterfront skyline
Send to friend
* Required fields
|
Send to friend
October 15 2004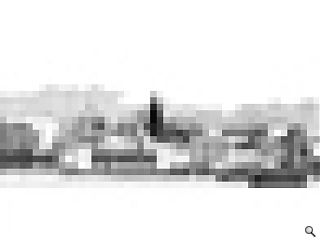 Gordon Murray and Alan Dunlop Architects have submitted planning proposals for a new 14 storey residential tower on Clyde Street, Glasgow.
The building, to be named Unicorn Tower, has been commissioned by the Lion Group Ltd, owners of the existing two buildings that the new project will replace.
The building will add to the ongoing to debate about the appropriate height of building on the river which was rekindled last month when Page and Park submitted proposals for a tower at the end of Buchanan Street. \" We\'ve taken our cue from the Icon Building \" says architect Alan Dunlop.
The Icon building by Elder and Cannon for developers Strathallan was completed last year and is the highest building on this stretch of the waterfront. Gm+ad propose a building with a simple geometry and pared modern detailing. "What will set it apart from all other developments on the river though, will be the winter gardens," said Dunlop. Overlooking the Clyde the gardens will be in constructed in structural glass, each plane positioned to give shelter but still a feeling of an outside space. "The glass to the winter gardens will also be patterned and fritted, like an art work\" added Dunlop \"and the side elevations will be finished in a steel panelling system with a golden lustre," he added.
Back to October 2004