Opinion: Why can't we see it clearly?
January 20 2011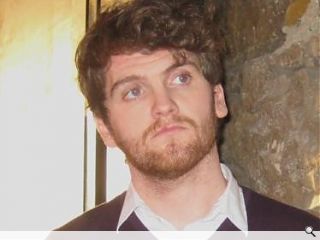 Architect Stephen Miles is not a happy man. Fed up with sitting idly by whilst a maelstrom of redundancies, fear and whispering wreak their havoc on the profession Miles has dusted off his soapbox to speak out against inertia and malpractice. Imploring architects to wrest back the initiative Miles urges the introduction of open and transparent feeing – or witness the collapse of the architectural profession...
It is becoming ever more obvious that the architectural profession is Scotland is still a proverbial mile from beginning to recover from the current economic shift. On an almost daily basis, stories of possible redundancies, reduced working weeks and constant fears about jobs and the future are whispered from all corners.
It is becoming largely evident that the professional bodies of which we all swear allegiance have neither the intention nor ability to lead from the top – so to speak. Within the general architectural community, this wholesale depreciation of our industry, driven by ever spiraling low fees, low demand and extreme competition is met merely with apathy and compressed frustration.
As architects we were trained to view each other in competition, we were taught that in order to survive we must outshine our peers; that we must sell ourselves and sell our product with rigor, confidence and class. However what we were never told was that this would be rendered completely and utterly obsolete as soon as clients realised that by offering up clandestine closed envelope fee bidding they could pit us against each other in a battle in which 'the house always wins'. It is this ability to promote a bidding war that will – if left to continue- will systematically erode the financial and economic ability of architectural practices to resource work, to employ talented individuals, and will eventually lead to the complete collapse of the profession. Melodramatic statement perhaps – but none the less founded in fact. At current fee levels which are now dipping dramatically below 3% for many publicly procured developments, our industry may take a decade to recover.
What can we do?
When the Fee scale was abolished it was due to European legislation for competition – we could not legally set minimum fees. However I believe the only hope we have, is to completely change how we are viewed as competitors. To do so means we must move to open and transparent feeing. Architects must begin to stand against the competitive feeing process, and instead practice openly with fees for services being thrust into the public domain. We must be our own regulators, and in being open and transparent, not only with our own services but with competitive bids, practices whom are adopting tactics would very quickly be 'outed' to the wider profession. In order for this to be successful, some practices would have to be vanguard and take a leap of faith. Those who are confident in the quality of their own work should relish the opportunity. Practices would be able to justify and demonstrate where these fee percentages were derived from, and hopefully we would be able to begin to educate those whom we work alongside in the construction industry as to just exactly how much work we as architects must do for the paltry sums which we are remunerated.
If we were able to adopt this approach, we would be able to begin to at the very least repair some of the damage of the last 3 years. Stop fees going any lower, and begin to protect our own industry and future.
Who takes the first step? We all must, surely?
It is clear. Transparency is the key.
Stephen Miles –
Architect
Back to January 2011