What Sort of Edinburgh Do We Need To Build?
August 31 2010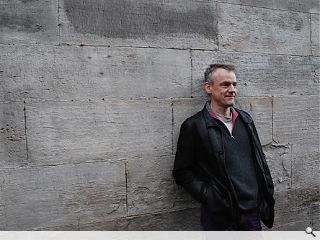 In a piece penned for today's Scotsman, and submitted to Urban Realm, Malcolm Fraser takes a close look at development in Edinburgh. In it Fraser urges the city to move on from a "bankers urbanism" template and move to a model that places architecture, and respect for the built environment, at its heart. It is reproduced in full below.
The world has changed. Our institutions have been slow to recognise this, most just waiting, desperate, to "get the confidence back" – forgetting that it was hubristic over-confidence that got us in this mess in the first place. But the economic catharsis we have suffered needs us to fundamentally change our relationship to such things as business, resources and development. How then is the institution that is Edinburgh faring and how is it facing this challenge?
First, though, how has it fared – what has the hubris bequeathed us? Urban de-generation: Craigmillar, for instance, demolished by a business model whose ever-ballooning houseprices were to finance its replacement; or the towering bijou-citadels of Platinum Point, built as a luxury "Forth Riviera" on Leith's Western Docks.
This is "Regeneration" who's masterplans and business models assume the world to consist entirely of thrusting young executives in high-rise apartments, sooking g&t's on wee balconies stuck out in the teeth of the Forth's gales. And it is not just the big masterplans that lack any focus on ordinary families and old people, for every lumpen development from Leith to Gorgie cares little for the critical amenities that a rounded community requires.
For the clearest expression of such social failure go west, to the Commonwealth Games site at Dalmarnock in Glasgow. Here "Regeneration", with architects RMJM – Fred Goodwin's new employers, no less – means evicting old residents and demolishing streets of beautiful red sandstone tenements because they are, according to the RMJM business vision, "really depressing-looking", and the unglamorous locals stand in the way of their "aspirational housing for young people".
Bankers' Urbanism has failed us, financially and socially. But it has also failed us architecturally. Edinburgh has been built on a beautifully-clear set of progressive architectural Visions: the mediaeval mercatplace of the Old Town; the enlightened, rational Georgian New Town; and the Civic and Commercial confidence of the Victorians. "Bankers' Urbanism" does not quite stand-up, as an architectural Vision, to these of our past; and the dense "doughnut blocks" (fat to the edge, empty in the middle) of RMJM's Leith Docks masterplan, and dense doughnut blocks-but-with-pediments-nailed-to-them of ersatz-classicist Robert Adam's Newhaven and Granton masterplans, would fail to produce environments fit for how we live in our Edinburgh today.
But there is reason to believe that those that run the City understand the extent of the failure and the need to move-on. There's a single document, "Delivering Capital Growth" which sets-out, for the first time, all the myriad policies and initiatives for the City, in one place. But even more interesting, to me, are the evolving "Area Development Frameworks". The City has quietly torn-up all those grandiose masterplans and we start again, with the City authorities themselves – rather than the principal landowners – leading a process that brings together all the relevant communities' interests.
But my question is, then, about leadership, and an architectural Vision as bold and relevant as those of the past, for if we fail to match the vigour of the city we have inherited we will continue to quietly betray it. When I look at supposedly top-quality modern design in the heart of Edinburgh I can see how it ticks boxes: is a bit modern but respects tradition; is kind-of traditional urban; ticks some sustainability box (a wee bit wood here and there, maybe); has suffered through mediation and consultation. But these buildings seldom feel like more than the sum of their boxticks: don't feel like they have heart and life, that they are architecture.
The same goes for the masterplans that were produced: boxticks without vision, without architecture. So the Area Development Frameworks' emphasis on consultation, consensus and shared aspirations is all well and good, but what is the big picture: what sort of Edinburgh do we need to build for ourselves?
This is just about the most liveable city I know. Its heart exemplifies what we might call the "City of Wellbeing": walkable, amenable, a mix of bustle, calm and chance meetings, a place where we can live happy, creative and economically-effective lives with far less of the social dislocation, car miles and concreting-over of the countryside that suburbs and newtowns offer us. The tram – post financial-distress – will help spread this liveability out from our core.
Our Vision must build on such amenable values: First, it must cherish the built environment we have inherited. Business has been eager to convince us that "sustainability" means demolishing good, solid buildings from the past, with hundreds of years left in them. This is usually because "it would cost thousands to repair the roof", allowing Business to get paid millions to replace them with something shoddier, that will be falling apart in 20 years.
I hope that Edinburgh is turning a corner and understanding the bankruptcy of this argument. I take solace that my proposal, to repair and renew my daughters' school at Boroughmuir instead of abandon it and move to a new campus, was adopted by the Council. And I would encourage the Council to use other assets imaginatively: like encouraging the old Granton Lighthouse's use as the centre of a Creative Hub of artists and craftsmen; or assisting Community and Cultural uses into the old Canongate School in the former Caltongate site, or the Environmental Centre at Bridgend Farm – both projects I am supporting.
Such initiatives would be quieter than the big developments that were once hoped-for; but, aside from the virtues in reusing such buildings, we might find that the crash has focussed us on supporting more rooted and sustainable enterprises.
Second, when we make buildings and communities anew – as we will across Edinburgh's Waterfront – we need to build an architecture as clear in its aims as those we admire from the past, but which suits our need for Wellbeing today. If we care in our lives for things like sunshine in our livingrooms and a garden to tumble out to, and neighbourliness and somewhere for a barbeque; and a place to kick a football and a walk to the shops and our work where we, on foot, are king, instead of the motor car, we should demand this of new development. And we must do more than make pale, gutless copies of the Visions of the past, and build a new architecture around such things, for our City and of the 21st century.
The best Waterfront masterplan I know is for the Icelandic capital, Reykjavik. It is clear and geometric, but allows for the kinks and retained buildings and features of the old waterfront. And its detail shows how plots are divided for closes, squares and setbacks, all to encourage sunlight and gathering places. It then allows different developers and architects to create a strong but varied waterfront – that reminds us strongly of Nordic urban development, or Stromness in Orkney… or our own Old Town.
Its architect is Edinburgh's own Graeme Massie Architects. There are other Edinburgh practices doing inspirational work elsewhere, like Sutherland Hussey, recent winners of a masterplan for a new Chinese city for 800,000 people. We need architects of such care and craft to raise our aims and aspirations in this, their own city, too, where they have been unable to win any work at all, instead of the Business corporates that roll-out their standard lumps.
I hope that this Area Development Framework initiative, that is so timely and so welcome, can benefit from uplifting input from key local architects. And I am also reminded of Council Leader Jenny Dawe's suggestion that Edinburgh needs to run some key architectural competitions. There is no better investment to make on behalf of our City's future, than to set out a clear Vision for our City, and engage some inspirational architects to work with our Planners and communities to add to our city in ways we can be proud of.
Back to August 2010