KPF's Helter Skelter is a belter
Send to friend
* Required fields
|
Send to friend
April 8 2010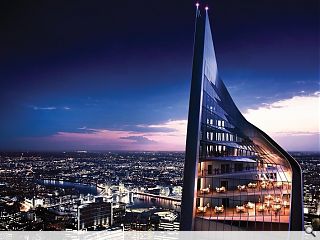 Spectacular new images of a dramatic KPF designed "Pinnacle" tower in London have landed on the Urban Realm desk.
Rising to a lofty 63 storeys the twisting spire of glass has been nick named the "helter skelter" owing to a more than passing resemblance to everyone's favourite fairground slide.
Sadly such antics won't be possible on the capitals latest landmark but the public will be able access a viewing gallery and restaurant eyrie to soak up impressive vistas.
Clad in a snakeskin like sheath of overlapping glazed panels the designers promise an end product that will sparkle amidst the humdrum curtain walling of the City.
Eschewing the dull, derivative and deadening "box" architecture of Canary Wharf the British capital is pursuing a series of sculptural forms that are as much public art as they are hot property, most prominently with Renzo Piano's Shard.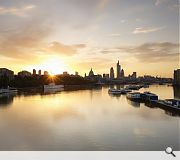 The Pinnacle is likely to be a postcard favourite alongside more familiar landmarks come the Olympics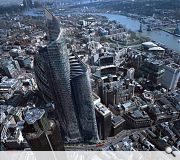 The tallest lady in the city lifts her skirt to passing traffic
Back to April 2010