Archial's Bryan Munford passes away
Send to friend
* Required fields
|
Send to friend
April 2 2010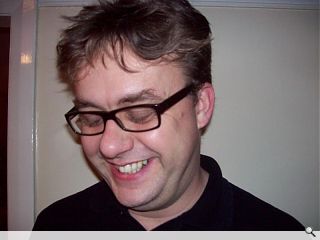 Urban Realm is sad to learn that Bryan Munford, an associate of Archial Architects, has died suddenly aged 41.
Munford had worked on a variety of projects from the practices Glasgow office including secondary schools in Milngavie, Bearsden, Bishopbriggs and Kilmarnock - most recently working on Edinburgh Airport's terminal extension.
Archial director Kevin Cooper gave this appreciation: "Bryan's family were clearly the most important thing in his life, but he also had a great passion for, and a serious commitment to, his work, bringing genuine excellence, unstinting drive and continuous inspiration to all those who had the pleasure of working with him. His younger colleagues especially all benefited from his considered wisdom, which was usually delivered in his enjoyably irreverent manner, the same manner which made him the most popular choice to sit beside at the Christmas party.
"Overall, Bryan was a man of many diverse qualities; kind, irreverent, charismatic, generous, cheeky, passionate, driven, committed, inspiring, clever and very, very funny. Indeed his sense of humour, his zero tolerance of pomposity and, above all, his great capacity to make others laugh, were perhaps his most endearing qualities. He took great pleasure in creating laughter, and in other peoples' happiness in general, whether at home, in the office or on the golf course, all of which he loved.
"He is survived by his wife Sandra, his cherished daughters Kate and Beth, his brother John, his sister Pam, his step mother Margaret and a whole host of wonderful memories."
Back to April 2010