Archial land Doolan prize
Send to friend
* Required fields
|
Send to friend
November 20 2009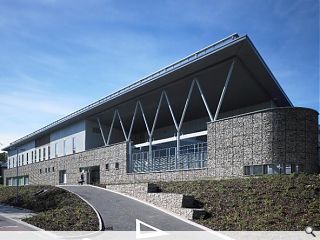 A "unique and ingenious" veterinary hospital from Archial Architects has won the RIAS Andrew Doolan Best Building in Scotland Award 2009.
Acknowledging the way that the centre nestles within its parkland setting as "the building's great triumph," judges (chaired by Andrew MacMillan) lauded a rooftop "lantern" and "boldly defined entrance" in their citation.
Walking off with a trophy designed by glass artist Siobhan Healy and a cheque for 25 grand the event caps a remarkable week for the Archial team after winning the GIA supreme award last week.
Back to November 2009