Barras traders tout regeneration package
Send to friend
* Required fields
|
Send to friend
November 3 2009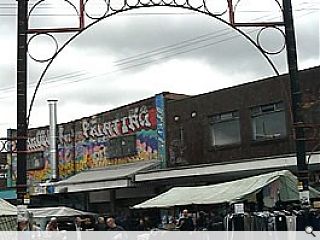 Glasgow's notorious Barras market is planning a comprehensive overhaul after frustrated traders drew up an action plan to transform the image of the historic trading district.
The move comes from a rebel group of traders separate from the Barras Enterprise Trust, frustrated by a lack of progress from the agency and keen to push through their own agenda against the influence of criminal gangs.
In recent years criminals have gained a foothold in the area, flogging contraband and counterfeit goods, prompting a series of police raids and crackdowns.
Glasgow City Council are said to be receptive to proposals, which include improvements to signage and removal of rundown eyesores from the Barras complex.
Concerns have been raised that if recent declines go unchecked the Barras could go the way of Paddy's Market which closed earlier this year amidst concerns over counterfeit goods, drugs and anti social behaviour.
Councillors wish to avoid this eventuality and ensure the Barras returns to its former health and act as a catalyst for wider east end regeneration.
Back to November 2009