Tower of the hour
Send to friend
* Required fields
|
Send to friend
July 10 2009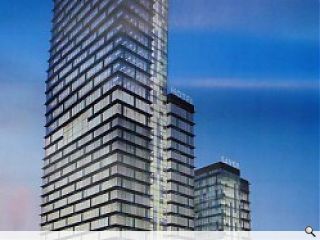 Povall Worthington Architects have officially lodged their intentions to build what would be Glasgow's tallest structure, the 30 storey Savoy Tower, following the demise of even brasher schemes in the midst of economic armageddon.
Unperturbed by the wreckage of past attempts to reach for the skies however PBN Property believe they will succeed where others have fallen with a value added mix of hotel, commercial and retail space in the least likeliest of locales, the Savoy Centre.
Its faceless concrete facades are increasingly at odds with a growing spread of new developments as the city centre painstakingly inches its way north through such schemes as the Citizen M hotel and Broadway.
By far the biggest of the bunch however the scheme will dominate not just its immediate vicinity but the wider context of Garnethill and much of the city centre.
Images of a softer curvaceous tower were also revealed, detailing how the design has evolved.
Back to July 2009