Rubble Club recruits mount
Send to friend
* Required fields
|
Send to friend
June 5 2009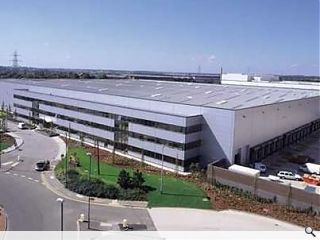 The Rubble Club is building into an impressive mound with a number of new submissions, notably the Chungwha Picture Tubes factory from the Parr Partnership at Eurocentral.
A notorious white elephant the site never produced a single TV and was demolished within 10 years of construction.
At 400x80m the site was a symbol of a 1990's agenda to attract far eastern manufacturing work to the UK, a policy that soon came unstuck with the Asian financial crisis.
Elsewhere the former Glasgow Herald Press Hall, designed by Frank Burnet Bell and partners in 1996 has been immortalised in the Rubble hall of fame, it's clean lines and symmetry apparently having influenced a new generation of architects.
Ian Dawson, now of Ryder Architects revealed: "The building apparently inspired a whole collection of white boxes from Strathclyde Architecture Students."
Rubble Club initiate John Winter is also proud of his newly acquired membership but clarifies the fate to befall his home: "I am happy to say that the Hardy House did not become rubble, being steel and aluminium it all went for recycling."
You can view these buildings and submit your own at
www.therubbleclub.com
.
Back to June 2009