Day of reckoning for Glenrothes
Send to friend
* Required fields
|
Send to friend
April 20 2009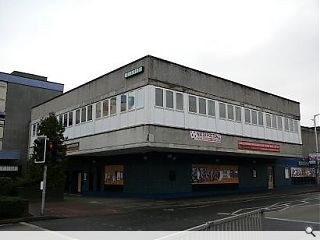 Final preparations are now underway for the much anticipated Glenrothes conference, Saving Down Towns: In association with Highland Colour Coaters.
An eclectic mix of urban design professionals, architects, developers, politicians, media and members of the public will assemble for a unique brainstorming session that aims to shine a light into the deepest nooks and darkest crannies of both Glenrothes and New Cumnock.
The current economic crisis has facilitated a climate of change and this nettle must be grasped if Glenrothes is to continue to prosper, with this in mind we have assembled a hit squad of Scotland's top creative professionals to tap into a strong well of local passion to present lasting solutions for Scotland's neglected towns.
By applying creative solutions in an open forum Glenrothes town centre can be reinvented anew. Taking cognisance of changed commercial realities and a need for greater sustainability can the New Town model be updated for the 21st Century?
Join us for what promises to be an unmissable event this Monday April 27 at the Rothes Halls, Glenrothes, by contacting Kimberley baran on 0141 559 6078 or
kim.baran@carnyx.com
.
Back to April 2009