Missoni possible for Graven and Graves
Send to friend
* Required fields
|
Send to friend
April 1 2009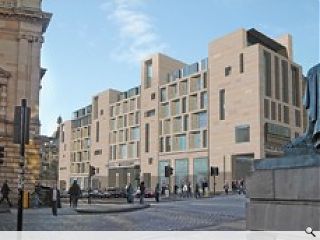 Graven Images and Michael Graves Architects are to share more than a common name in future as they collaborate on the design for a new Missoni Hotel in Oman.
Working closely with Italian fashion house Missoni, Graven Images will help to develop the interior design concept for the beach front resort hotel south of Muscat. Hotel Missoni Jebel Sifah as it's to be called will aim to provide a contemporary, intimate and eclectic design, providing travellers with a stylish base to explore the museums, palaces and souks of Muscat.
"Its a stunning setting, with amazing beaches, a new Marina and backdrop of amazing mountains" said Graven director Ross Hunter.
Missoni's first hotel will open in Edinburgh this summer, followed in quick succession by the Missoni in Kuwait, both these interiors will also be delivered by Graven Images.
Back to April 2009