Alberto Cruz: Observation, Act and Form
Date: 11 Nov 2022 - 10 Dec 2022
Time: 11:00-19:00
Town/City: Architectural Association, 36 Bedford Square, London, WC1B 3ES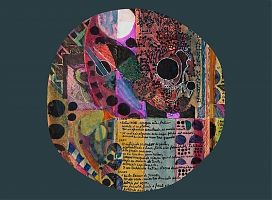 The Architectural Association (AA) School of Architecture would like to invite you to the Private View of Alberto Cruz: Observation, Act and Form an exhibition of drawings, sketches and paintings by Chilean architect and academic Alberto Cruz (1917–2013).
Alberto Cruz was an architect and architectural theorist who devoted most of his professional life to education. In 1952 he played a seminal role in reinvigorating the School of Architecture of Universidad Católica de Valparaíso, and years later in the creation of the Ciudad Abierta-Amereida (the Open City) at Ritoque.
In 1975 he was awarded Chile's National Architecture Award. Shown now for the first time outside Chile, Cruz's drawings and notebooks offer the clearest manifestation of his radical ideals about education and his colourful aesthetic, which he also expressed in his architectural work.
Cruz's legacy is a ground-breaking tenet for studying, teaching and approaching architecture, and his ideas and practices have found new grounds in numerous architecture faculties around the globe. It is for these reasons that his works have found their way to London, to the AA Gallery, where the Open City and its ideas have arrived through the publication of Cruz's works and through his Chilean architecture students. But they have also materialised in the AA School through Hooke Park, an open forest with a strong sense of architectural exploration and community.
Back to Diary