How do we Build the Cities of the Future? Nesta Talks to… Daisy Narayanan
Date: 28 Oct 2021 - 28 Oct 2021
Time: 12:00-13:00
Town/City: Online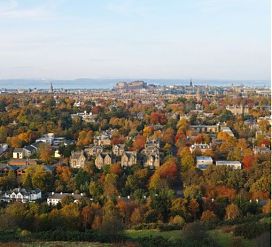 Quality of life and the places we live are inextricably linked. Creating urban environments that put people first is crucial to healthy, safe and sustainable communities.
Daisy Narayanan is Director of Urbanism for the charity Sustrans. She's passionate about creating cities that put people first. Drawing on her work as an architect and urban designer, she interweaves policy, design, and key place principles to help create liveable towns and cities.
Based in Scotland, Daisy leads Edinburgh Council's sustainable placemaking work and is a member of the Edinburgh Climate Commission and Scotland's Climate Assembly's Evidence Group, supporting the city's zero carbon goals. Join Daisy and Nesta's Mission Manager for Scotland Kyle Usher for an online Nesta Talks To… session on 28 October, for a discussion about how to create more liveable cities.
Back to Diary