Old New Edinburgh - New Old Edinburgh
Date: 25 Nov 2020 - 25 Nov 2020
Time: 23:59
Town/City: Online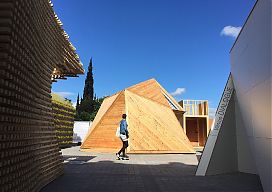 This photography competition is to raise awareness and promote discussion around the theme of change in the context of Edinburgh and its surroundings.
This is a perennial challenge for architects in their work, but of course challenges that affect all of us as we navigate our lives.
How does Edinburgh cope with change, without losing its essential qualities? Clues to this lie in the city around us, as change is a constant characteristic of the past. There is beauty in both old and new, and in the contrast between.
Entrants are invited to submit photographs from Edinburgh and its surrounding area that engage with the theme above.
Back to Diary