Scottish Design Awards
Date: 10 Sep 2020 - 10 Sep 2020
Time: 19:00
Town/City: YouTube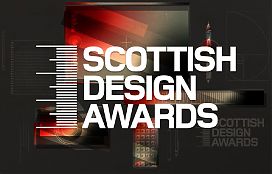 The Scottish Design Awards are schedule to come to you directly this year via a special broadcast event designed to safely relay all of 2020's big winners, promoting all that the design community gets right at a time when innovation and new ways of working have never been more important.
Ahead of the reveal architecture chair Marina Strotz, president of Birmingham Architectural Association, commented: "The panel was blown away with the high standard of submitted work which will no doubt encourage better architecture and creative design throughout Scotland's built environment.
The introduction of the young architect of the year, allowed for the achievements of rising stars to be recognised and also encourages ambition, creativity and good work ethic within the architecture and design profession. As the standard of entries was so high some categories sparked great architectural debate!"
Design chair Helen Fothergill, head of collections for Aberdeen City Council, remarked: "I appreciated the variety and quality of submissions, even though it made our job even harder! Some of the entries for individual categories were truly excellent and it was a huge challenge (and heated debate) to select winners. The panel particularly liked hearing about the inspiration behind the entries, how the designers developed and realised the clients' vision."
Production is now well underway on an awards presentation like no other so be sure to mark 7:00PM Thursday 10 September in your diary as the countdown begins to our digital reveal.
Back to Diary